Today 26th of Feb 2021
Sun: High pressure conditions.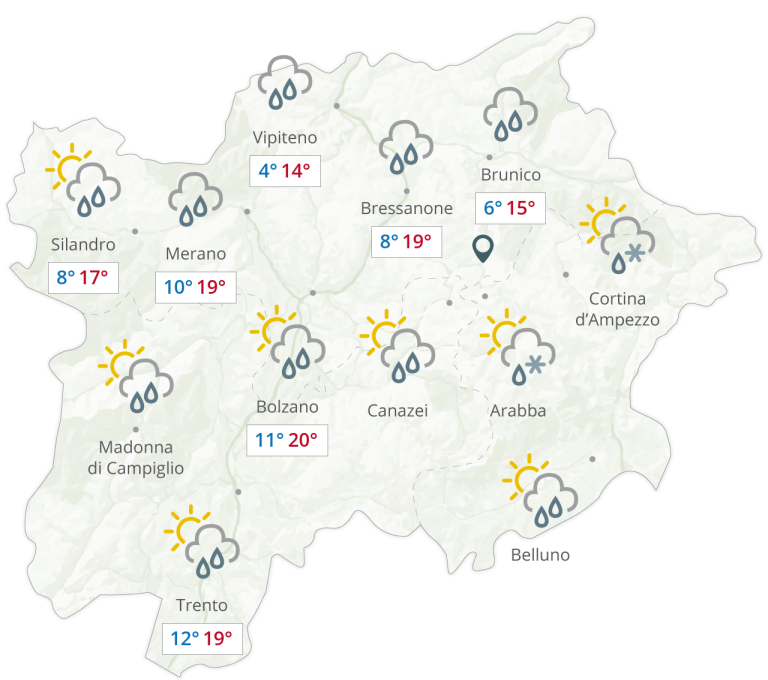 The weather
Sunny weather, clear sky but Sahara dust in the air. Maximum temperatures between 12° and 19°.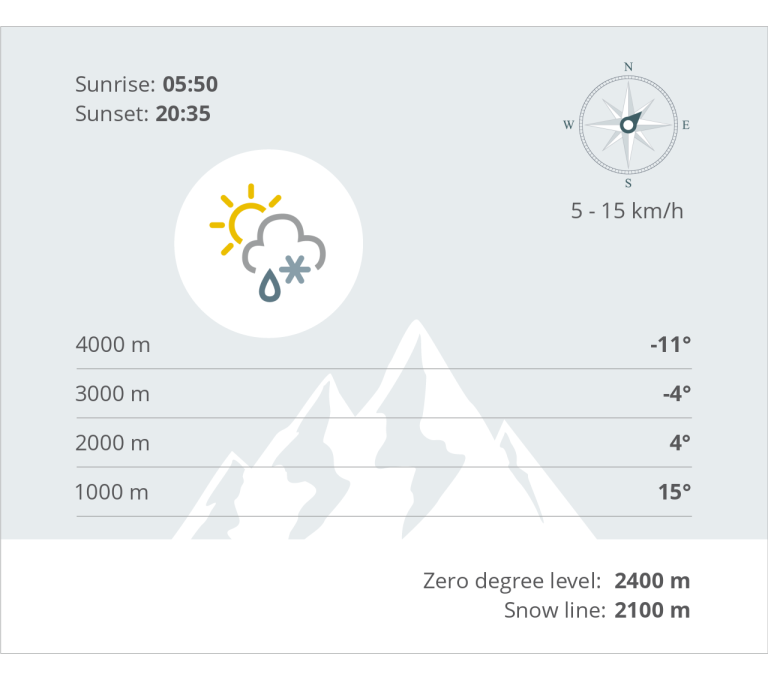 Mountain weather
Sunny conditions, diffuse light.
Tomorrow 27th of Feb 2021
Mostly sunny: Weak high pressure conditions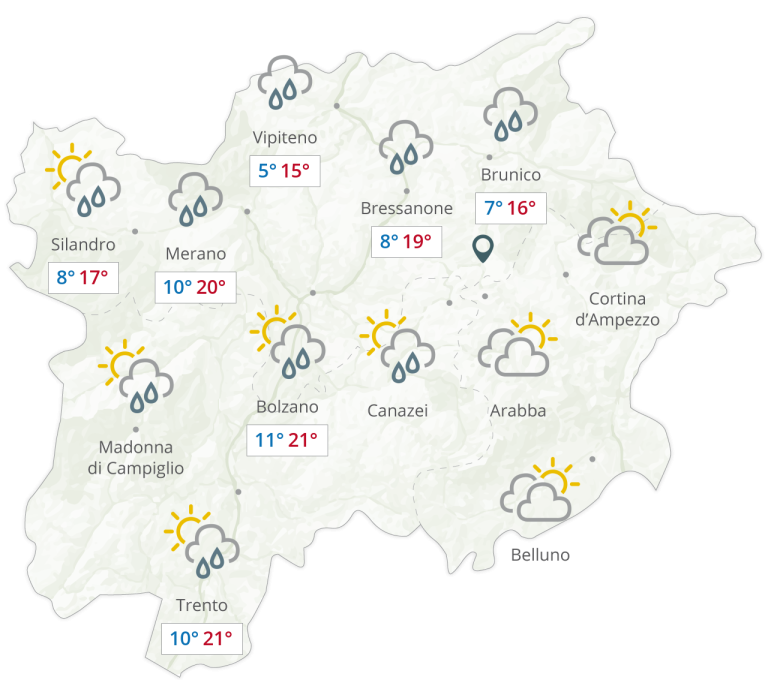 The weather
In the north some denser clouds, during the day more and more sunshine. In the valleys Föhn. High temperatures between 11° and 19°.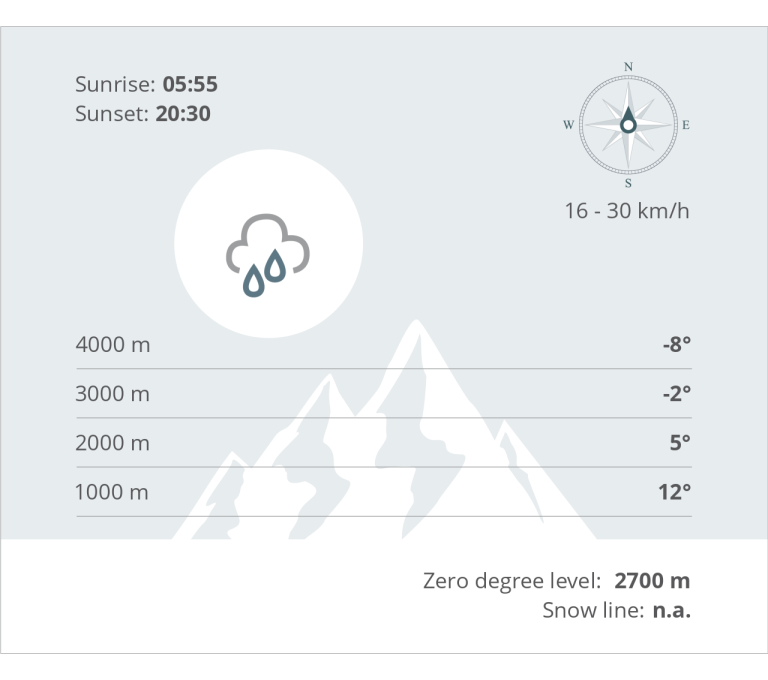 Mountain weather
On the alpine crest some clouds, in the south more sunshine. Falling temperatures.

sunday
28
Sunny
max: 16°
min: -6°

monday
01
Sunny
max: 18°
min: -6°

tuesday
02
Sunny
max: 18°
min: -6°

wednesday
03
Sunny
max: 18°
min: -6°