Today 6th of Aug 2022
Quite sunny, later thunderstorms: A cold front reaches the northern side of the Alps.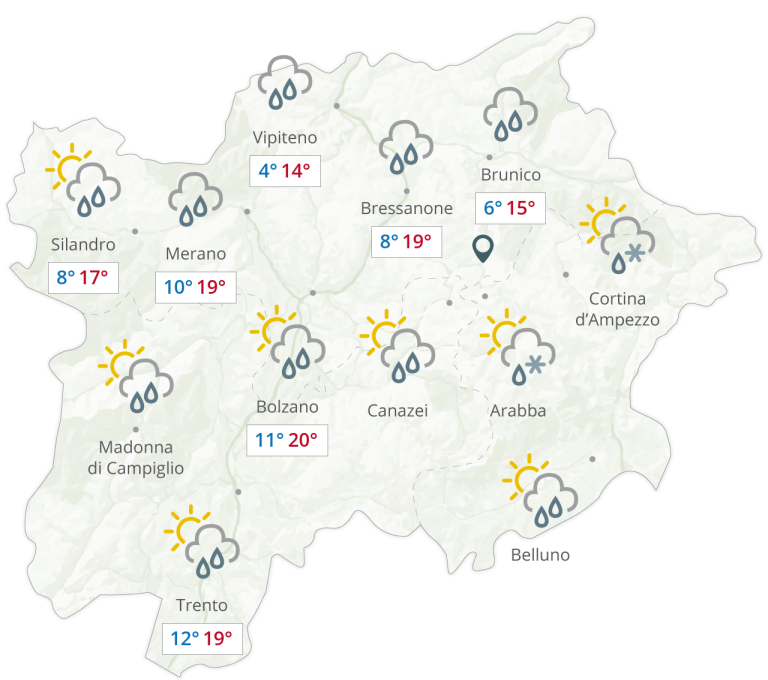 The weather
Partly sunny weather with some thunderstorms in the afternoon and evening. Föhn winds in the northern valleys. Maximum temperatures up to 34°.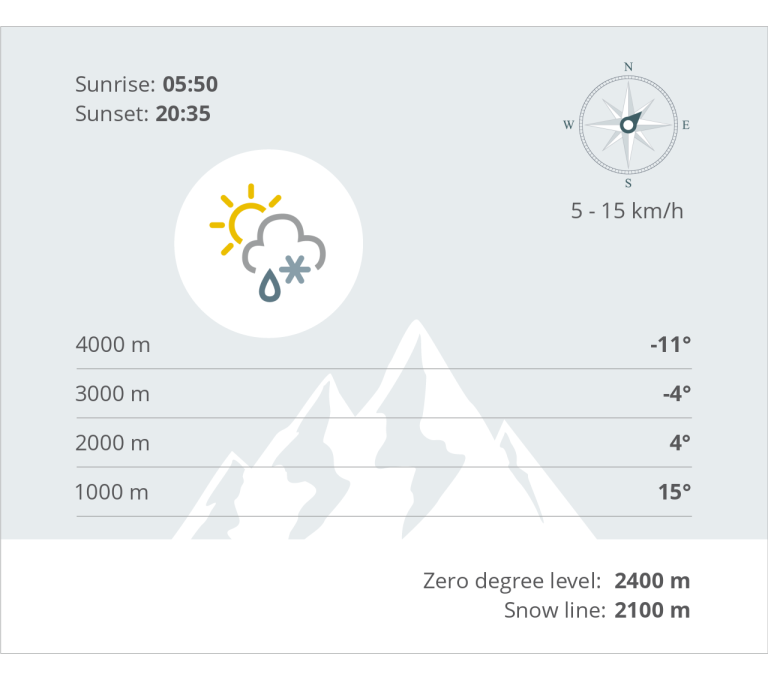 Mountain weather
In the morning a mix of sun and clouds with first local thunderstorms forming around noon. In the afternoon/evening more frequent thunderstorms.
Tomorrow 7th of Aug 2022
Sun, clouds and some thunderstorms: Air masses in the Alpine area will be quite humid.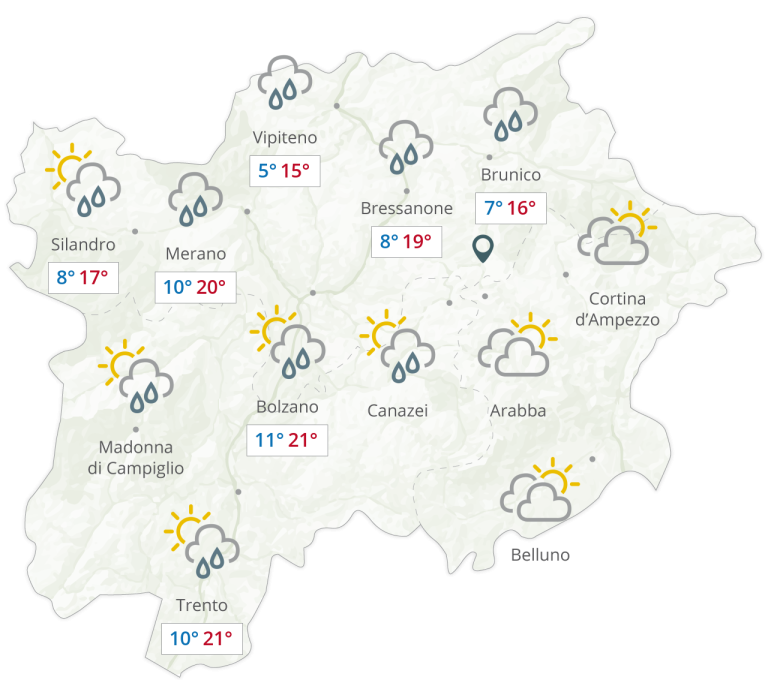 The weather
Variable weather is forecast for Sunday with alternating sunshine, clouds and showers or thunderstorms, especially in the afternoon and during the evening. Temperatures falling with highs ranging from 23° in Sterzing to 30° in Bozen.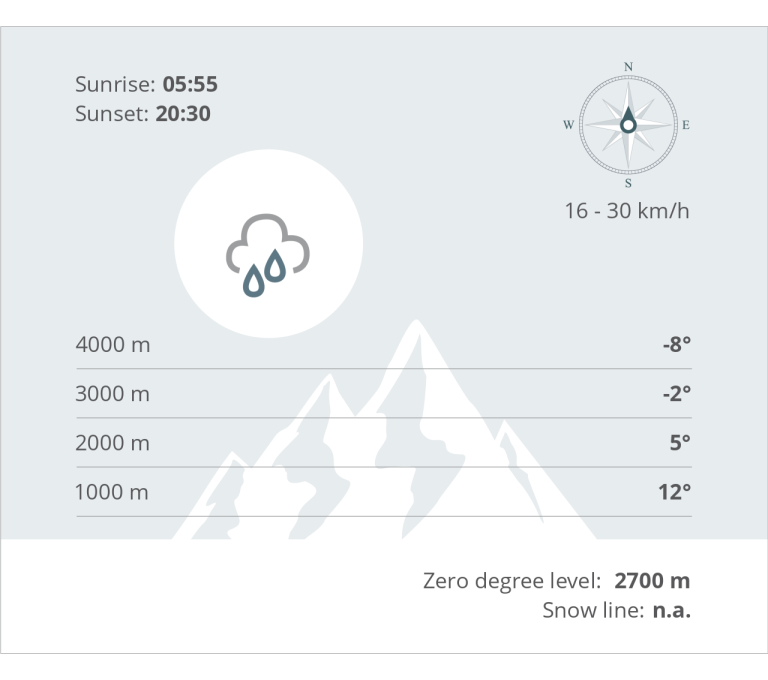 Mountain weather
Locally visibility may be limited by clouds. During the morning conditions will be fairly stable, some thunderstorms will form during the afternoon.

monday
08
Cloudy
max: 32°
min: 11°

tuesday
09
Partly cloudy
max: 32°
min: 9°

wednesday
10
Partly cloudy
max: 32°
min: 10°

thursday
11
Cloudy
max: 31°
min: 10°