Today 3rd of Dec 2021
Sunny weather: High pressure conditions and northerly upper level flow will bring stable conditions.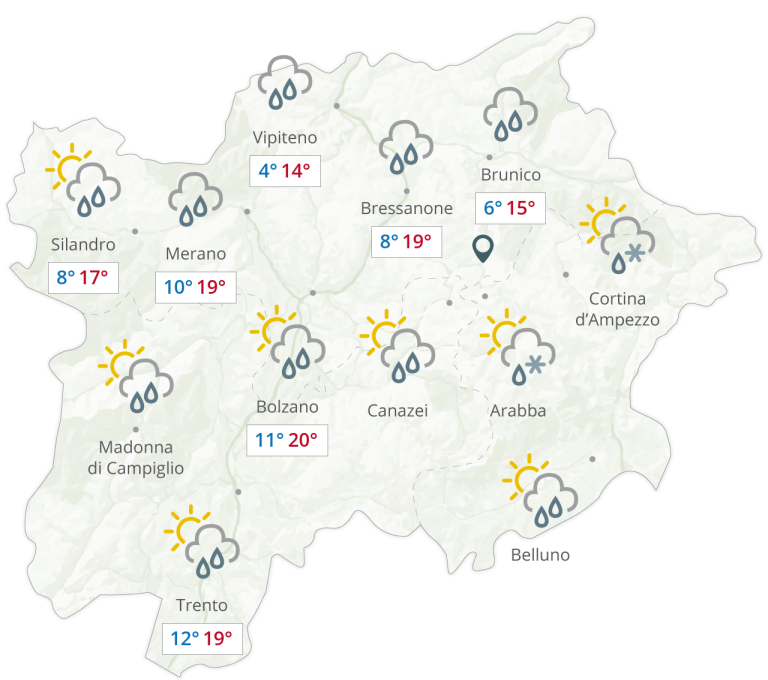 The weather
Sunny weather, clear sky. In the night increasingly cloudy. Top temperatures between -4° and +8°.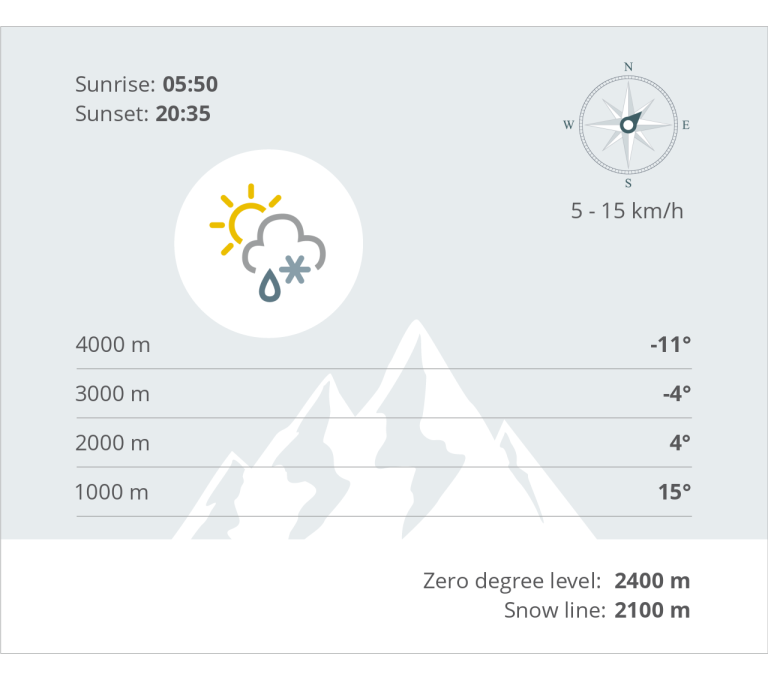 Mountain weather
Sunny weather, clear sky. Strong and cold North wind.
Tomorrow 4th of Dec 2021
Cloudy: Humid air over the Alps.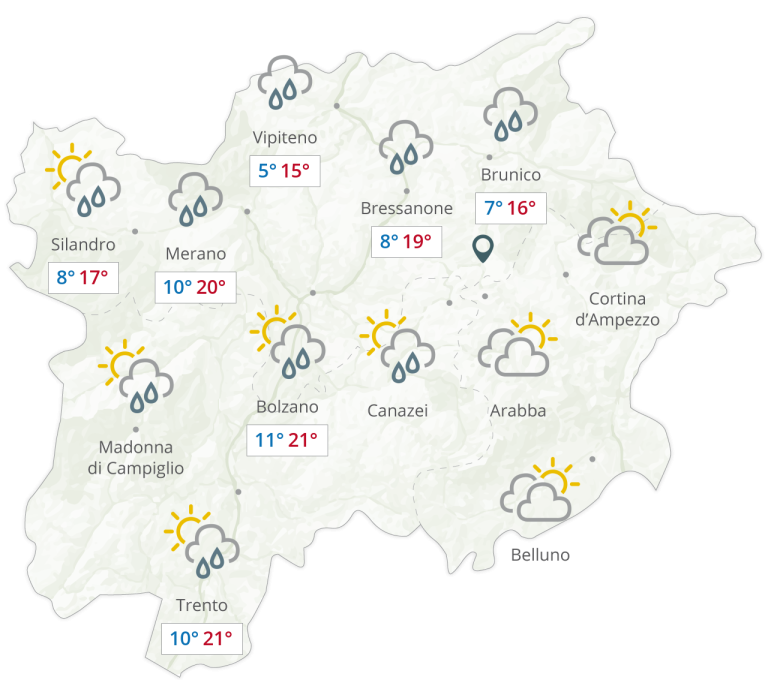 The weather
Cloudy, only few sunny spells. Some very light snow showers on the western border to Austria during the day. In the night light snowfall in the whole region. Level of snowfall between 300 and 500 m. Maximum temperatures from -1° to +5°.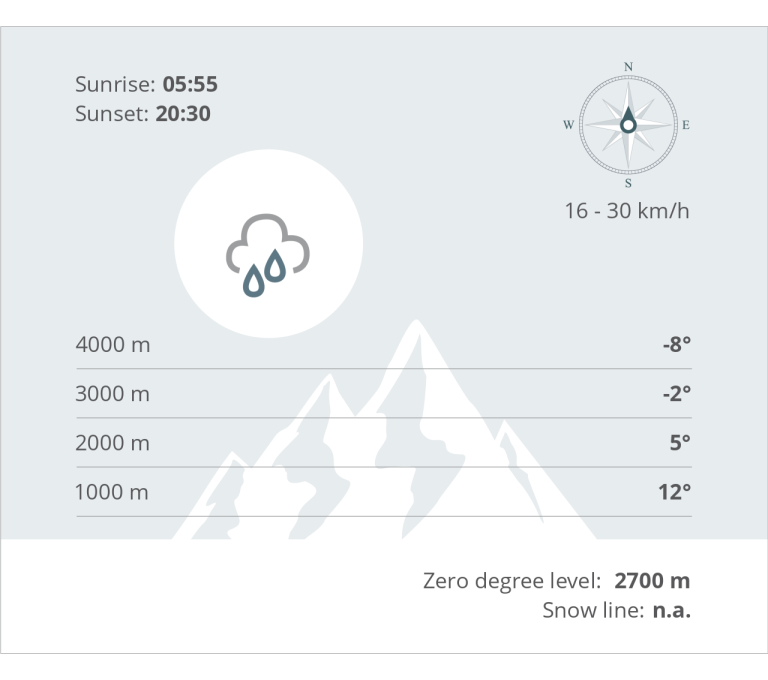 Mountain weather
Cloudy with some weak snowfall on the western alpine crest. In the following night widespread snowfall with 5-20 cm of fresh snow.

sunday
05
Cloudy, light snowfall
max: 5°
min: -6°

monday
06
Cloudy
max: 6°
min: -9°

tuesday
07
Cloudy
max: 5°
min: -9°

wednesday
08
Very cloudy
max: 4°
min: -10°