Today 17th of Sep 2019
Lots of sun: High pressure conditions.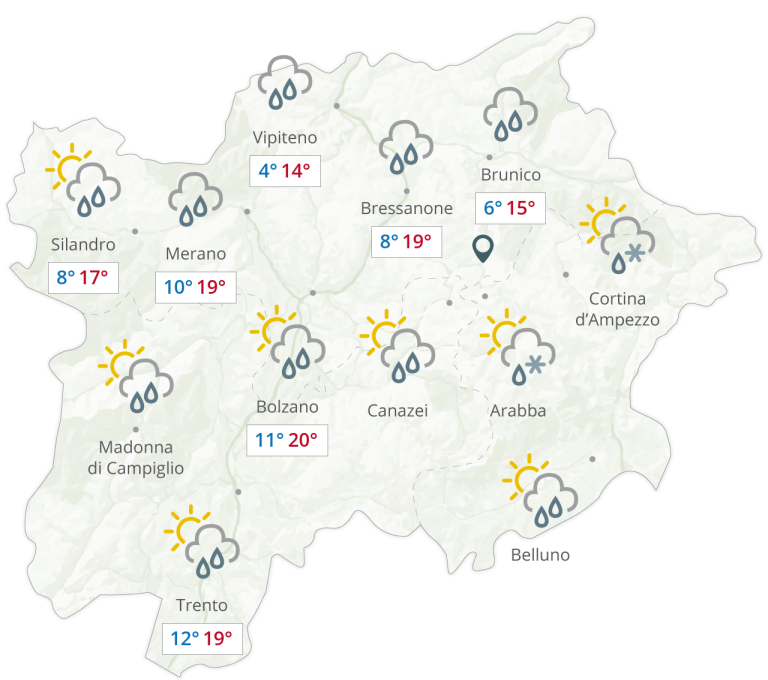 The weather
Sunny conditions in the whole region, only a few clouds. Föhn winds in the north. High temperatures from 22° to 30°.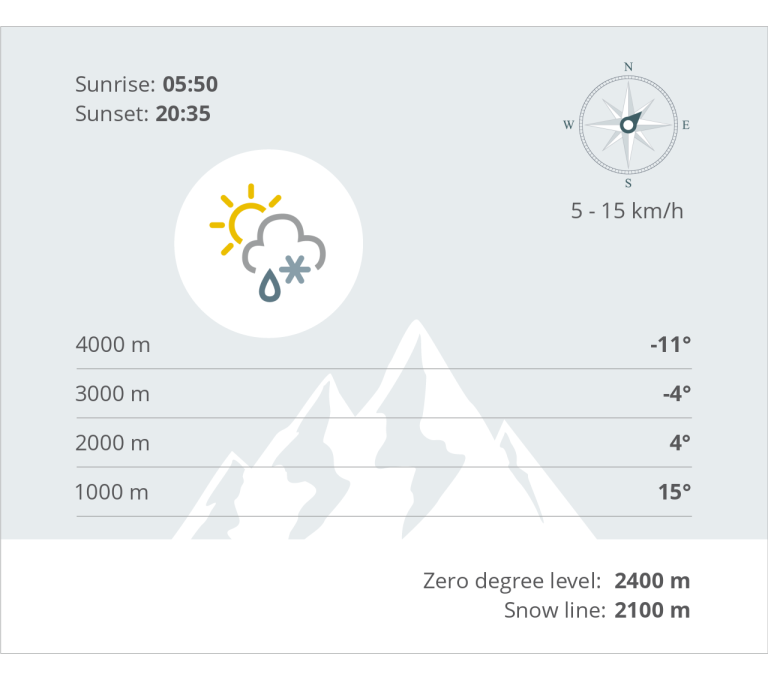 Mountain weather
Very good conditions on the mountains, sunny weather with only few cumulus clouds.
Tomorrow 18th of Sep 2019
Very sunny: High pressure conditions lead to sunny conditions. Colder air masses reach our region.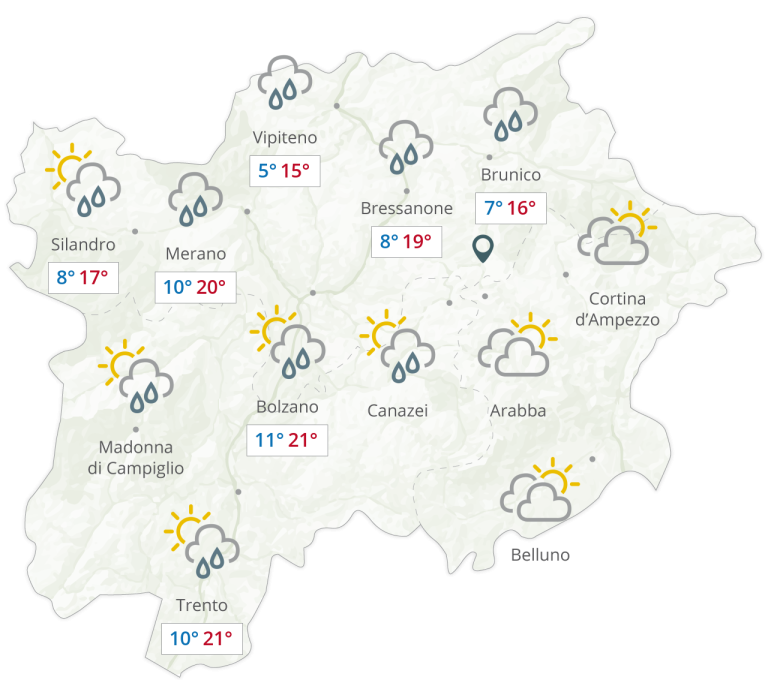 The weather
Very sunny all over the day. Towards the evening some cumuliform clouds will develop in the southern regions and local rain showers are possible. Windy in the northern valleys. Maximum values between 17° and 28°.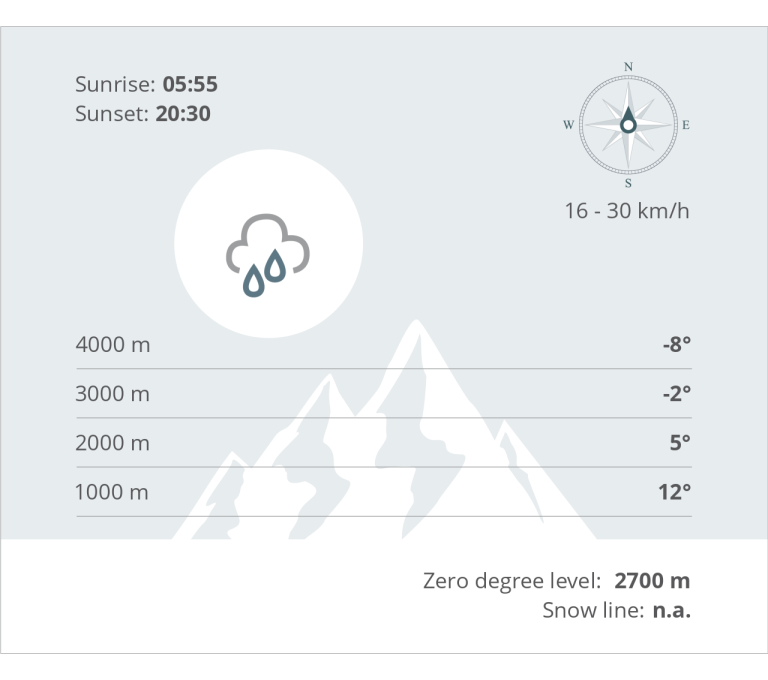 Mountain weather
Along the main crest of the Alps in the morning some clouds, elsewhere sunny from the beginning. In the evening some showers are possible in the southern regions. Decreasing temperatures.

thursday
19
Partly cloudy
max: 25°
min: 6°

friday
20
Partly cloudy
max: 23°
min: 3°

saturday
21
Partly cloudy
max: 24°
min: 4°

sunday
22
Partly cloudy
max: 24°
min: 5°